Duck foie gras "First choice" (the piece)
Second category in raw duck foie gras (less good than extra raw foie gras) these foie gras remain exceptional products.
Livers of about 630g (or more) perfect for frying or for all recipes where you do not heat up.
Produit frais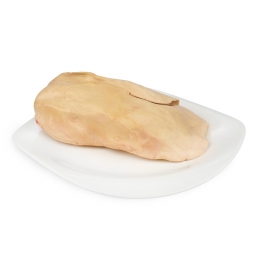 Maximize

Display all pictures
Description
First choice raw duck foie gras lobe*
* caution: despite its name, raw duck foie gras first choice is inferior in quality to raw duck foie gras extra. Make sure you make an informed choice. Liver first choice which is larger will be suitable for making pan-fried foie gras, but it is not recommended for your half-cooked and sterile jars because it will make too much fat. In this case, it is preferable to choose a foie gras extra.
Southwestern fatty liver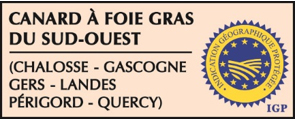 We work exclusively with French farm ducks raised with GMO-free corn. We have IGP certification for southwestern foie gras ducks for the following products: fresh duck foie gras, duck breasts, duck breasts, tenderloin, candied legs, sterilized whole duck foie gras.
Ingredient
Only raw and natural duck foie gras, no additives !
Video tip: how to devein your fresh foie gras
Features
Made with :

Fat Duck

Origin of duck meat :

France

Origin of the ducks :

Gers (france) IGP label

Type of liver :

Foie gras entier

packaging :

Under vacuum

food preservation :

in the refrigerator (+/- 10 days)
Tasting tip :
pan-fried livers, salt livers, grilled livers....
With this article we suggest