South west duck breast
The duck's most noble piece. 1 duck breast per person. Breast of about 380g.
Produit frais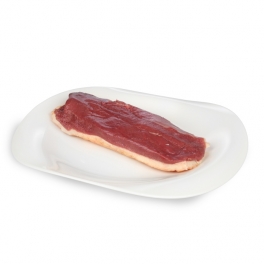 Maximize

Display all pictures
Description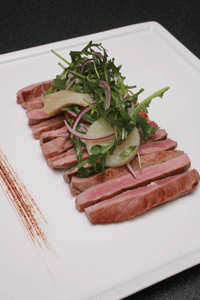 380 grams minimum of breast
Fresh duck breast from the southwest A beautiful duck breast from a fatty duck from the southwest. At the shop, magrets can vary in weight between less than 300 grams and more than 500 grams! On the online shop, for a more regular preparation, we guarantee a minimum weight of 380 grams per duck breast, which allows you to share it with two people. But big eaters will probably appreciate duck breast in full.
Magret ready to cook
The magrets are trimmed, ie the contours and unused parts have been removed. The duck breast retains its fat, however, which will substantially melt when cooking. People who do not like fat in meat will have a heart to remove it, but it is advisable to leave it during cooking, first to give taste, but also to start cooking skin side in order to Do not overcut the breast.
Fat Duck Breast
Attention also to those who would not be used, it is about duck breast of fat Duck of the Southwest. It is expected that duck breast "render" more fat when cooking than your usual duck breast (if so). Nothing serious, on the contrary, you can half-cook your magrets reserve (ie put aside) the excess fat. This duck fat can replace your butter in some of your preparations like your hash browns.
South West (of France) Magret
Duck breast duck breast, duck breast duck breast duck breast duck breast duck breast duck foie gras duck breast duck breast duck breast duck breast duck breast duck breast duck breast duck foie gras duck Our duck magrets are therefore well derived from the Southwest, Midi-Pyrenees and Aquitaine precisely.
"Magret" duck breast, more than a duck filet!
The difference between a duck fillet and a duck breast is that duck breast comes from a Southwest duck, a duck that has been force-fed to allow the flesh and liver to become fat. This does not mean that the meat is fat or nervous, but simply that it will be melting and tender after cooking.
Cooking of duck breast in general
Do not cook the breast too long otherwise the meat will be dry,
It should not be cooked at too high a temperature, otherwise the meat will be hard,
It is necessary to avoid grasping the meat but rather to cook it over low heat in its fat.
The breast is preferably "rosé", which is the equivalent of the "bleeding" for beef
The cooking mode of the breast
Magret in the pan: Typical cooking of duck breast is done in the pan. There is no need to add fat. Start cooking 5 minutes on the skin side, then 5 minutes extra lean side (ie on the flesh side) before serving.
Baked bread: in a suitable container, bake duck breasts in the oven at 190 ° for about 20 minutes.
Barbequing: For barbecuing, you need two round trips, always starting on the side of the duck's skin. It is necessary to seize the breast first until the moment in the fat ignites. At this time, the duck breast should be turned once for two minutes. Again skin side 2 minutes, then finish cooking the duck breast about ten minutes on the barbecue at low heat.
Magret à la plancha: the cooking is identical to that in a frying pan. But the rendering is fantastic: the skin will be crisp and the lean will be tender and juicy.
Le Magret in sauce and other preparations:
Magret more than any other meat comes in hundreds of recipes and variants. In the classics of the genre, one finds the uncontrollable ones, several of which play on the salty-sweet aspect:
Magret green pepper sauce;
Magret of ducks with honey;
Magret with red fruits;
Magret with foie gras sauce;
Raw bread with salt in carpaccio.
But duck breast will also appreciate nature, or in skewers with small hearts of fat duck, with bunions onions and cherry tomatoes on a green salad.
Accompaniment of the magret
Accompany with green vegetables, or hash browns with a parsley or a few mushrooms. The duck breast will agree with a red wine such as the Médoc, Bergerac or Fronton, but also in a more original way, you can venture to associate it with a Banyuls.
Features
Made with :

Fat Duck

Origin of duck meat :

France

Origin of the ducks :

Gers (france) IGP label

packaging :

Under vacuum

food preservation :

in the refrigerator (+/- 15 days)
Tasting tip :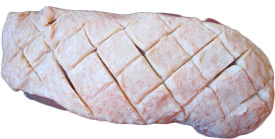 For duck magrets, there is a technique that allows them to degrease and cook slightly faster, namely the grid. This involves cutting the skin of duck breast in one direction and then in the other. The notch must not be too deep. Avoid reaching the flesh.
With this article we suggest