Duck's cretons (for aperitif and starters)
Roasted and salted duck skins.
Produit frais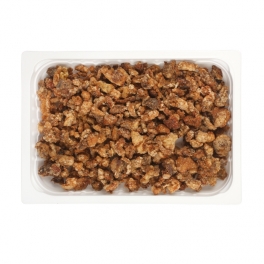 Maximize

Display all pictures
Description
Little pieces of duck's skin fried in fat, to reheat in a pan and to serve at the aperitif or to sprinkle on your salad.
ingredients
Fatty duck skin, salt, pepper
Features
Made with :

Fat Duck

Origin of duck meat :

France

Provenance of ducks :

Gers (France)

Conditioning :

Sous-vide

food preservation :

au réfrigérateur (+/- 21 jours)
Tasting tip :
Heat in pan and serve warm as an aperitif or in a mixed salad.
With this article we suggest