Champagne brut tradition
Do you want to bubble for a particular event?
Don't go wrong with champagne with Brut tradition, a classic that is sure to please.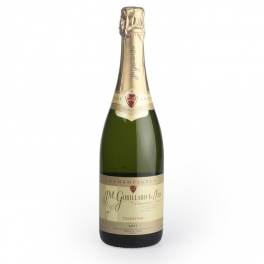 Maximize

Display all pictures
Description
This champagne achieves the regularity of a metronome thanks to the constant incorporation of reserve wine blends. He never disappoints and remains faithful to himself for all your events.
Maison Gobillard allows it to age for two years in the cellar, allowing it to develop its finesse and elegance.
Tasting tip :
Serve at a temperature of 7-8°C in a flute. Ideal for an aperitif or an evening.
Store bottles in a dark place, lying down, at a temperature of 12°C
With this article we suggest