Cerons (sweet white wine)
Sweeter than our Gaillac, this Bordeaux is a wine to keep that will delight lovers of sweet wines. If your budget does not allow for a Sauternes, discover this sweet wine that will make your guests happy.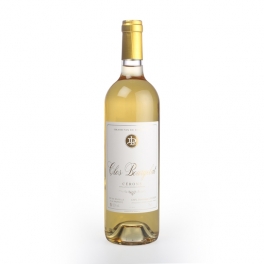 Maximize
Description
Clos Bourgelat, Bottle of AOC Cérons sweet white wine. -
Features
Degree of alcohol :

13,5°
Tasting tip :
A wine to be enjoyed very fresh as an aperitif, as a starter with foie gras or with dessert.
With this article we suggest