Valisette Gourmandise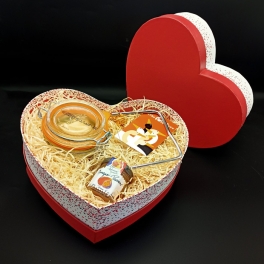 Maximize
Pack content
1 x
Foie gras slicer
This lyre, although very simple, will allow you to cut your foie gras with precision.
1 x
Full natural duck's foie gras in a jar
Whole duck foie gras from the southwest (IGP), in its jar. Foie gras lobe deveined by hand. It is the top of the range of foie gras because it is the smoothest and tastiest.
Description
Un bel aperçu de nos différentes entrées, et un peu de cassoulet pour se réchauffer.
Composition
1 Foie gras de canard entier (190g)
1 Cassoulet aux manchons de canard (650g)
1 Bloc de foie gras de canard aux figues (130g)
1 Terrine au magret fumé (130g)
1 Pâté campagnard (200g)
1 Fritons de canard (130g)
1 Pâté Tarnais (100g)
Features
Pack content