Foie gras binaural with handle
To allow you to cut your foie gras slices cleanly and evenly.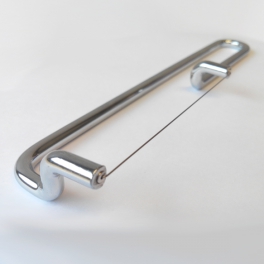 Maximize

Display all pictures
Description
More precise than a knife blade, the foie gras lyre has a small contact surface, which makes it possible to cut slices of foie gras always clean. When you want to present your foie gras on the plate, with this accessory, you reduce the risk of breaking your slices into pieces.
Features
Tasting tip :
Cut the foie gras as soon as it leaves the refrigerator while it is still cold and compact.
With this article we suggest