Sauternes 2010
He is no longer to be presented as his notoriety is so high. We have selected this one because its regularity is constant.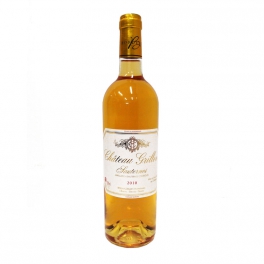 Maximize
Description

Like many of the wines located in Barsac, Grillon is a family property on a human scale. With a beautiful bright golden yellow colour, its 2010 (95% Semillon) immediately brings confidence with its delicate aromas of candied fruit, vanilla and gingerbread. The long, velvety finish leaves an impression of harmony and elegance.
Features
Tasting tip :
Perfect with foie gras or to enhance your cheeses.